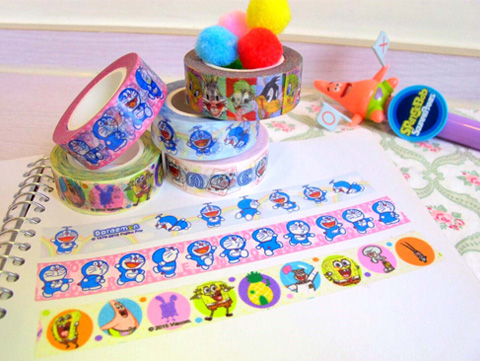 ---

Masking Tape

Make your own Masking Tape! We use washi paper as the backing material, which is coated with rubber type adhesive.

1. Great for beauty your photo album, books
2. Decoration of your beloved diary, notebook and personal space
3. Get a lot of DIY pleasure and a good mood with these colorful tape

Mosquito Repellent Patch

Perfect as a gift or giveaway at your family gathering, picnic, sporting event or BBQ

1. NON-TOXIC protection from mosquitoes, using all-natural essential oils
2. SAFE patches are made of non-woven fabric and infused with citronella, DEET free
3. STRONG adhesive and no metal components tested by SGS
4. LONG-LASTING one application lasts up to 8 hours

Anti-mold Chip

Specifically designed for mold prevention on shoes, garments and various leatherwear products. Enhanced mold prevention effectiveness.

1. Use biotechnology and unique fermentation technology,
2. Inhibition rate is up to 99%, eradicate the growth of mold, bacteria and pests
3. Applied to food grade, save and green initiative, non-toxic and heavy metal free


Scratch and Sniff Sticker

Scratch 'em and sniff 'em for a burst of fragrance! If you can smell it, we sell it!

1. Use micro-encapsulation technology and the best printing presses, fragrance lasts up to 2 years
2. Select your scent and represent product itself
3. Stick on your product or anywhere
4. Keep fresh and cozy year-round


Anti-forgery label

1. Easily identify the authenticity of the product by scanning QR Code
2. scratched-off then reveal the hidden information, suitable for lottery


Carry Handle Tape- the only manufacturer in Taiwan

A simple way to add some convenience to your customers' experience applied right in checkout lines.

1. Fully customizable, get you LOGO on it to make your brand stand out
2. Carry capacity is up to 12kg
3. Strong rubber adhesive adheres to a wide variety of package surfaces
<<BACK